Please order Toyota & Lexus Truck axles at our Online Store
CVJ Axles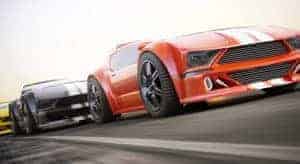 CVJ Axles brings to our customers our driveline expertise and exceptional customer service since 1986. We offer CVÂ axles, power steering racks, driveshafts, and smog pumps for your daily commuter or custom creation.
We remanufacture OEM parts; design and build parts for your driveline; racing and off-road CVÂ axles, power steering racks, and driveshafts and enjoy "one-offs".
Whether you are looking for a steering solution for a 1934 Ford, a Accord CVÂ axle or rack, a 4Runner rock-crawler CVÂ axle, a Cup-car driveline design and build, or need professional tech support; give CVJ a call.